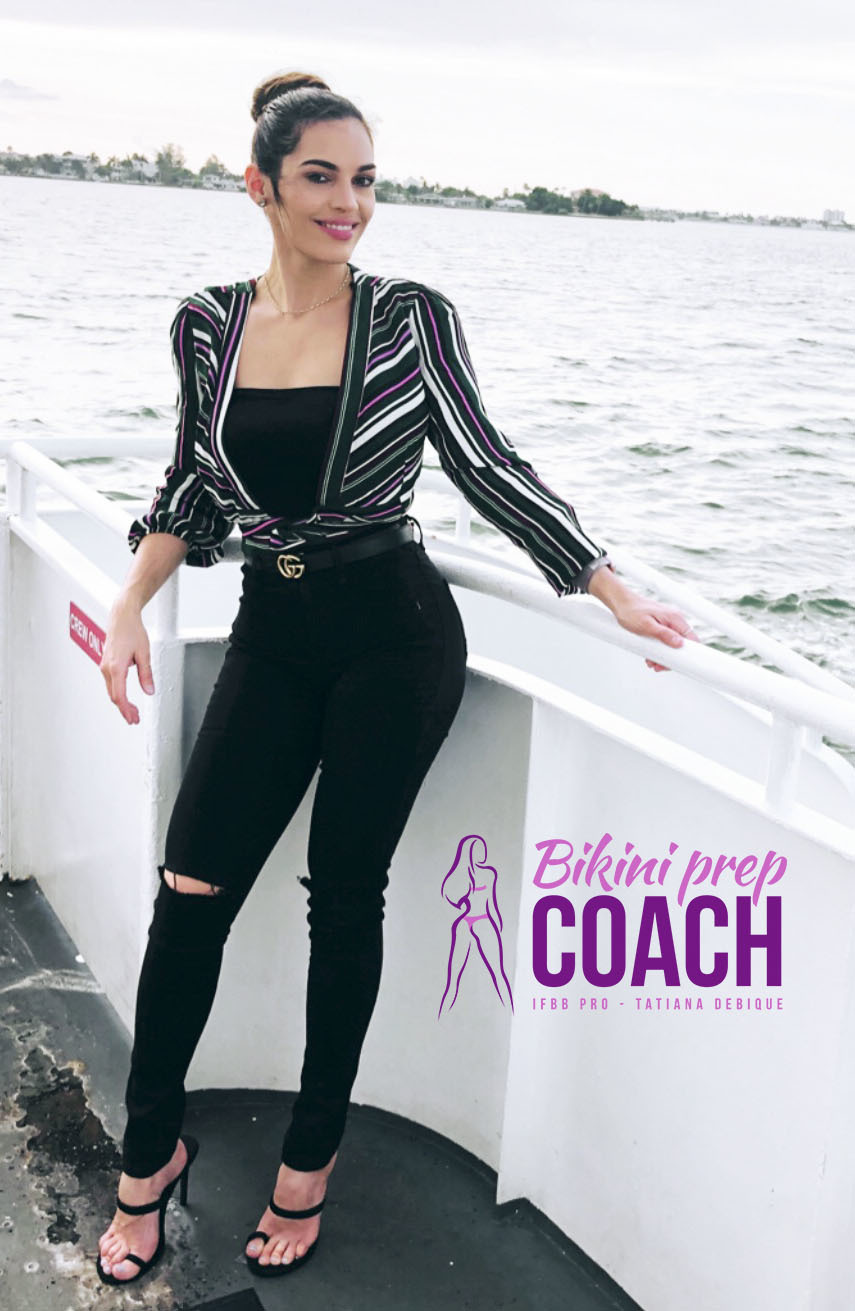 Leydiana was a true pleasure to work with.  She stuck to the program and really trusted the process.  And, her results speak for themselves.
Leydiana Viana – Weight Loss Client
⭐️⭐️⭐️⭐️⭐️ 
Review of Tatiana Debique – Bikini Prep Coach
"Tatiana is a very amazing coach! I lost 18 pounds in 3 months and feel amazing !!!! She helped me get to where I wanted to get and I'm so thankful to her. My cellulite has gotten so much better, my waist is smaller, my stomach is gone. She really knows how to get you to your goals and for that, I'm so thankful to have met her !!!! Definitely, recommend her services !!!! She's amazing"