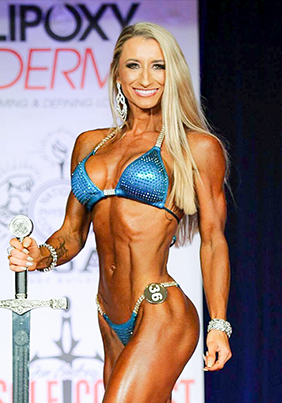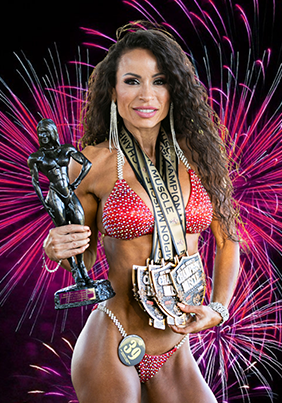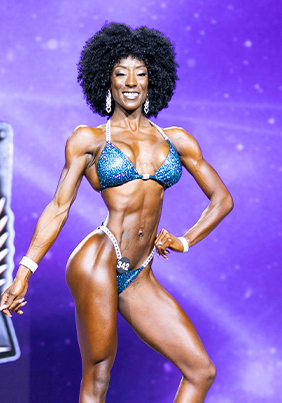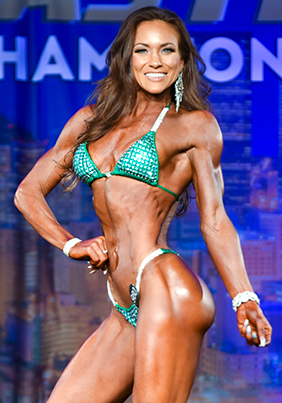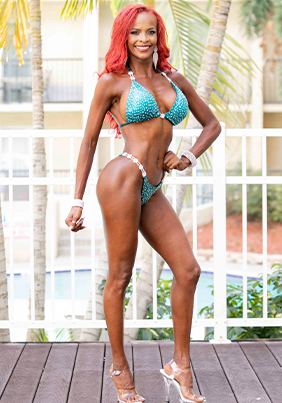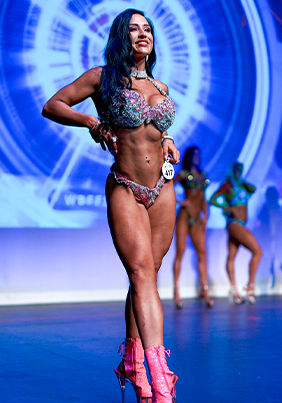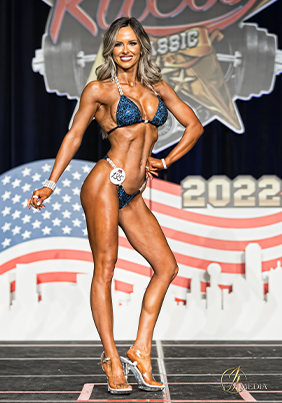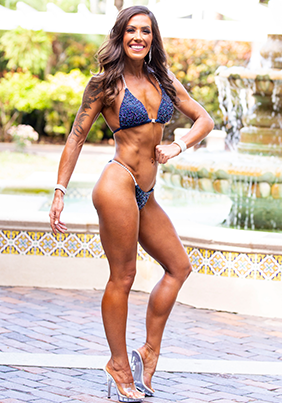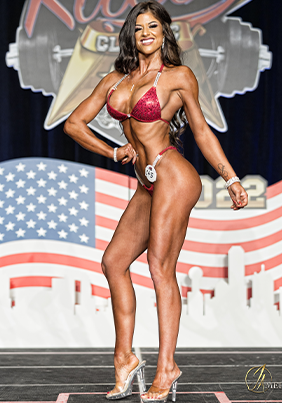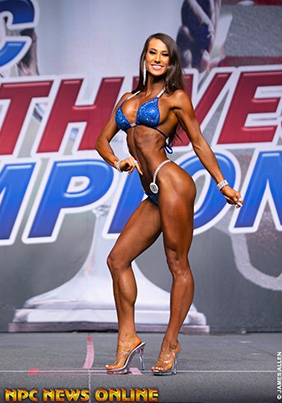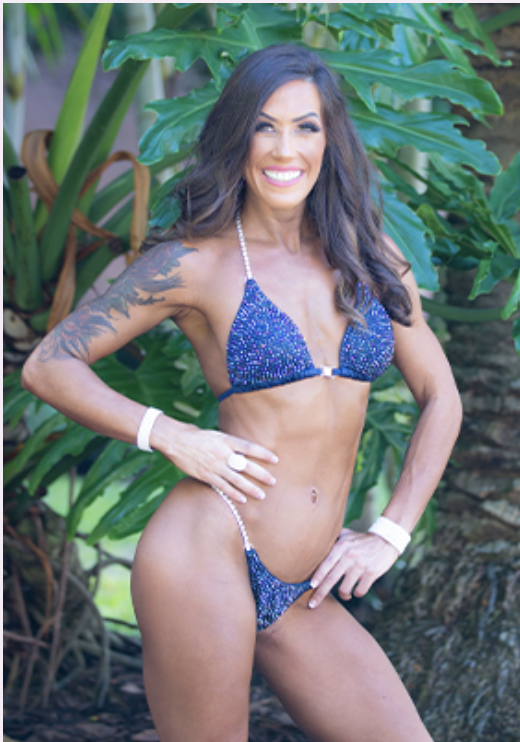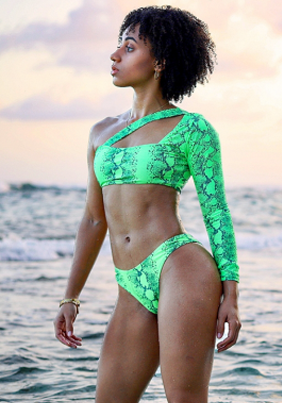 Tatiana is amazing to work with! At first I hired her just to help with my posing, but I quickly realized that I needed her help with my nutrition and training too. She helped me transform from a stick figure, into a muscular, curvy bikini competitor. After working with her for 8 weeks, I placed for the first time at one of the largest shows in Texas, and I haven't looked back! I love working with Tatiana because she doesn't sugar-coat anything and wants you to become the best competitor you can be.

NPC National Level Bikini Competitor- Houston, TX

Working with Tatiana has been an absolute pleasure. I have had the honor to work with her since the beginning of my NPC journey. She provides the kind of support and advice that makes you want to do better...In the competing world and in your personal life. I talk highly of Tatiana because every session Ive had with her, she critiqued in a professional manner. My favorite thing about working with her is...she adapts to your body, creating a routine that fits your personality and your body. I love her to pieces and am honored every chance I get to work with her.

NPC National Level Bikini Competitor- Houston, TX

I started working with Tatiana to prepare for my first bikini competition in August 2014. Being my first show, I had no clue what I was doing when I came to Tatiana! She transformed me from someone who didn't even know how to walk in heels to a confident and competitive bikini competitor. Tatiana did not teach me a cookie cutter routine, rather took into account my physique and personality to help me create a customized posing routine that was perfect for me. During our sessions Tatiana was always alert to details, professional, positive, constructive and patient. Not only is Tatiana an exceptional posing instructor, but she also acted as a mentor to me. Outside of our sessions she made herself available for all of my many first-time competitor questions regarding tanning, bikini fit, show-day activities, hair, makeup… She helped me throughout my entire show preparation. The day of my show Tatiana made herself fully available to me as I texted her pictures of my hair, make up, and suit placement to make sure everything was perfect. As my posing coach, she did not have to invest this much extra time and energy, but Tatiana truly cares about her clients. Working with Tatiana has been nothing but a pleasure. She has immense first-hand experience and expertise with bodybuilding competitions and is a priceless source of information. She is also highly educated in health and fitness and is always striving to learn more and expand her knowledge and skills set. She is a true inspiration to me as I continue on my bikini journey. Tatiana's future is limitless and I am so happy to be one of her clients!

1st Place Bikini Novice Class A Texas State Championship '14

I was brand new to the bikini competition process, and after searching for coaches I found Tatiana online. From day one, it was a natural and comfortable fit!! She is an expert at making training and meal plans that will help form your body to competition level! It takes a lot of self discipline but, Tatiana is there every step of the way to help encourage and help with any questions. The picture check-ins and Facetime sessions for posing complete the package! I could not have found a better coach, and I am ready to continue this journey together!

This will be my first bikini competition and I can say that from the very first posing session with Tatiana I've noticed more confidence in my poses and self. The best part is that it's just the beginning ?. You'll see and hear more soon, keep up to date with Bikini Prep Coach! #TheBest

Tampa, Florida

I have been training with Tatiana Debique now for 16 weeks. I am amazed and so grateful for the professionalism and expertise she brought to my time under her wing. She has been a constant support all the way through. During this prep, Tatiana was my trainer, my nutritionist, and my posing coach. And, she was able to do this all remotely! We used video chats, email, and text messenger to stay in touch throughout the program. Yes! She does it all and makes it so easy to be successful. If you're looking to compete or even just get in shape Tatiana is the best choice!

Houston, Texas

I started working with Tatiana in 2016. It's incredible the relationship we established without ever meeting face to face. Some people are worried about online coaching, but she makes you feel like she's right there with you. Competing in a bodybuilding competition presents with several challenges, both physically and mentally. Tatiana was always there to offer words of encouragement and wisdom to guide me through my first show to the National stage! I highly recommend Tatiana to anyone considering competing in bikini! From your first show to the National stage, she can get you there!!!

Houston, Texas
Whether you are in the Greater Tampa area or overseas, a Bikini Competition Prep Coach can help!

Call or click today to set up a free consultation.