Build The Body Of Your Dreams
As Seen On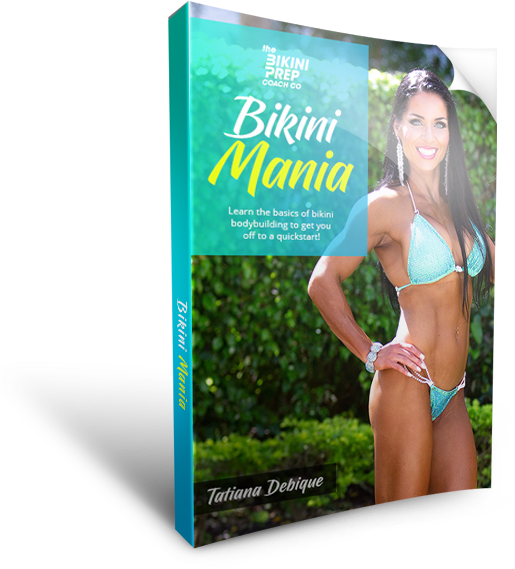 Download My Free Ebook 
Bikini Mania
Learn the basics of bikini bodybuilding to get you off to a quickstart!

CUSTOMIZED PLAN
Build a customized plan, so you can compete against the most competitive elite Bikini Athletes.

Complete Guidance
Guide you through styling your hair, makeup, tanning, stage presence and posing.

Stage-Ready Perfection
Showcase your best attributes while minimizing your visible areas of development.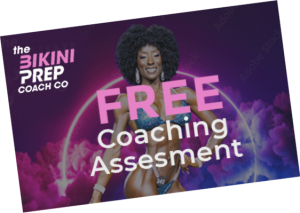 Ready To Take Bikini
To The Next Level?
Select the Bikini Competition Preparation Package for NPC or IFBB Professional Athletes.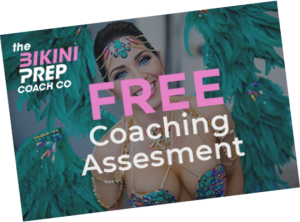 Get the Body of Your Dreams
Start Your Fitness Journey Now
Select the Weight Loss & Body Transformation Package.
This will be my first bikini competition and I can say that from the very first posing session with Tatiana I've noticed more confidence in my poses and self. The best part is that it's just the beginning ?. You'll see and hear more soon, keep up to date with Bikini Prep Coach! #TheBest

Tampa, Florida

I have been training with Tatiana Debique now for 16 weeks. I am amazed and so grateful for the professionalism and expertise she brought to my time under her wing. She has been a constant support all the way through. During this prep, Tatiana was my trainer, my nutritionist, and my posing coach. And, she was able to do this all remotely! We used video chats, email, and text messenger to stay in touch throughout the program. Yes! She does it all and makes it so easy to be successful. If you're looking to compete or even just get in shape Tatiana is the best choice!

Houston, Texas

I started working with Tatiana in 2016. It's incredible the relationship we established without ever meeting face to face. Some people are worried about online coaching, but she makes you feel like she's right there with you. Competing in a bodybuilding competition presents with several challenges, both physically and mentally. Tatiana was always there to offer words of encouragement and wisdom to guide me through my first show to the National stage! I highly recommend Tatiana to anyone considering competing in bikini! From your first show to the National stage, she can get you there!!!

Houston, Texas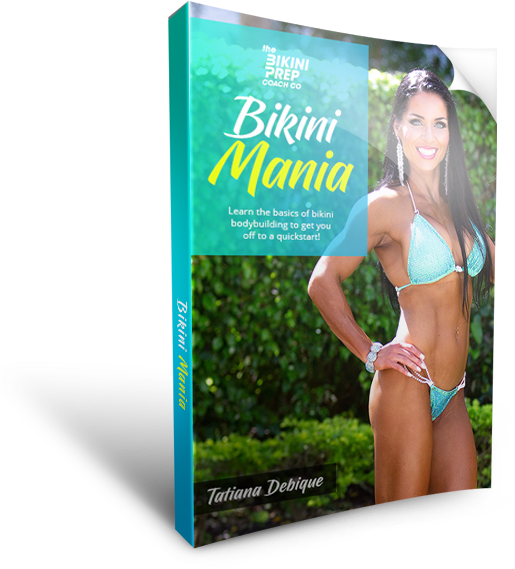 Not Sure Which Plan You Need?
Contact Me Today For your Free Coaching Assessment, And Together We'll Determine The Program That Is Right For You!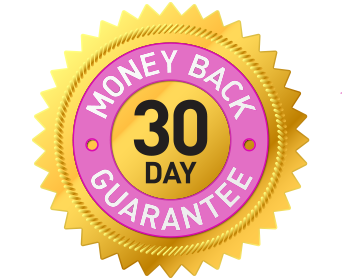 You'll Love Our Working Relationship. If Not, You'll Have a 30-day, Money-Back Guarantee.
You'll receive a customized experience and special attention that helps you fulfill your potential. I will guide you along the Bikini Competition journey from start to stage.
"I absolutely love what I do. I get to coach, guide, and empower beautiful women. And, watch as they reach their full potential. Their success is my reward."
Tatiana knows what's it like to compete. She's been a top competitor in IFBB Bikini, the Arnold Classic, and Ms. Olympia competitions.
She understands the value of a good coach, too. Encouragement from a personal trainer started her on the path to her first competition. And, she's coached many women to take their competition abilities to the next level – and win.
What's her secret? Deep knowledge of each competition phase. Her knowledge and intuition come from years of competing and coaching. She knows the style certain judges prefer. In the end, you'll feel more confident on stage.
ARE YOU READY to start?