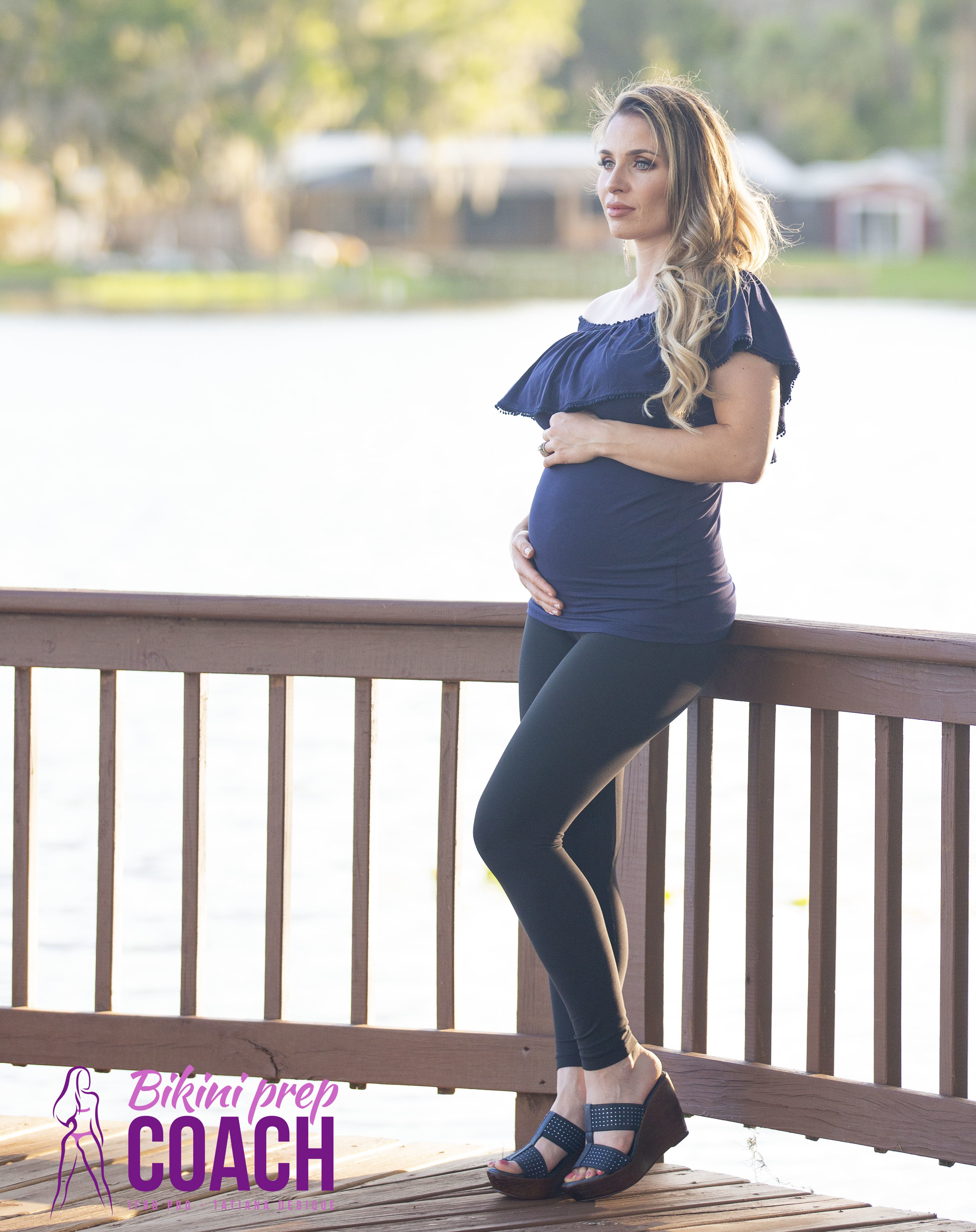 Tatiana Debique ~ Bikini Prep Coach Pregnancy Update:
Week 22, My total weight gain is 9lbs. The experts tell me my baby is about 1 pound now, and 8 inches long.
My goal is to inspire others through my pregnancy by doing everything in my control to deliver a healthy baby, remain fit as a mom, and recover postpartum to achieve my best fitness level yet.  Who knows, maybe I will even grace the Bikini Competition Stage once again.
Week 22 Update:
This week my husband and I have been thrilled to experience our baby kicking and moving around regularly.  And, my diet has remained fairly consistent.  I'm having five small meals per day, and at least one consists of a fruit salad.  I have also become an avid vegetable juicer.  Stay tuned to my upcoming YouTube channel for my favorite recipes. I am also starting to make some adaptations to my exercise routine.  I engage in more Low Impact Steady State Cardio. I now train my core using Side Planks and take slightly longer breaks between sets.  I will be providing more training adaptations in a follow-up blog.
What other topics would you like me to cover?
Leave your comments at my Bikini Prep Coach Blog